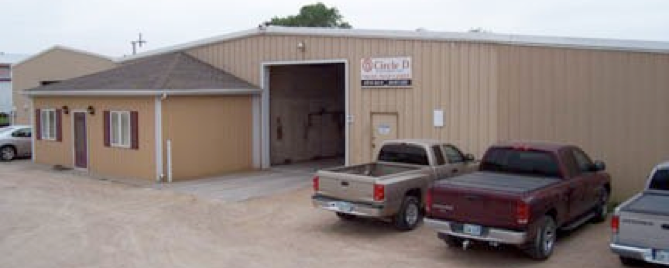 Mark Twain once remarked, "Always do right. This will gratify some people, and astonish the rest."
Perhaps that is one of the reasons that CIRCLE D trailers have become so popular over the years. Our aim is always to do right in the way we treat our customers and in the way we build our products.
But to do that isn't any trick for us because our products are built by people with 100's of years of trailer building experience and our small office staff has more than 135 years of combined experience in working with customers just like you.
We're committed to:
Building only the finest quality and best pulling steel trailer lines on the market.
Keeping our prices low to give you the best value in the industry.
Standing behind our products with a written warranty and product liability insurance.
We believe we have one of the finest trailer lines on the market today. Our commitment to quality shows in our product and we invite you to check us out and see if we are really what we claim to be. Please call us at 1-800-526-0939 or go to our online literature request.
Sincerely,